I've been writing for a young audience (mostly teens and tweens) for many years. In addition to the links below, I'm a contributing writer for
Like A Boss Girls
, and I'm working on my first YA novel.
I've interviewed young entrepreneurs, inspiring authors, and tweens who are changing the world, and covered all sorts of topics, from the L.A. River to what it's like to work as a scare-actor. Read my latest pieces on
my Contently page
.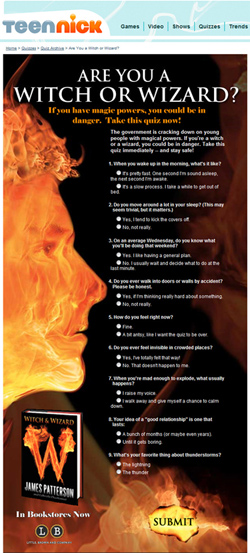 I've written tons of personality quizzes for Nickelodeon's
TeenNick.com
, formerly The-N.com, including: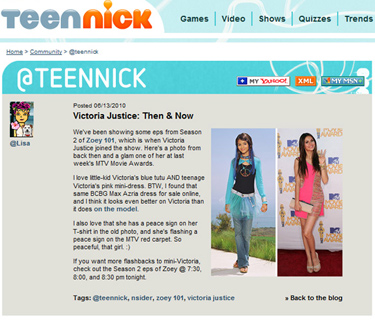 I also wrote for the TeenNick blog. Sample posts:
While at TeenNick, I ran the official Twitter and Facebook pages for TeenNick and Degrassi.
I've written content for several games, including: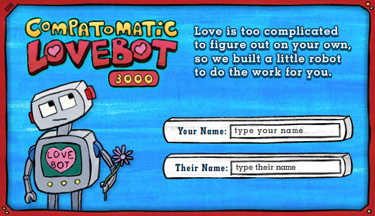 The Compatomatic Lovebot 3000. I named this game, wrote the intro and results, and even designed the little robot. (I wasn't responsible for the animation, but I love it!)

This is sort of a cross between a quiz and a game. To play it, you answer a few basic questions about yourself and your crush, and then the robot does a little dance and predicts the fate of your relationship.

Here's a sample result: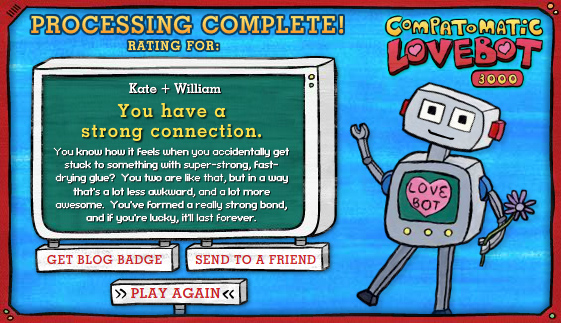 Degrassi: Dish It Out! - In this game, the player works a shift at The Dot, a diner on the TV show Degrassi. I wrote the script for the speech bubbles. Each customer is a character from the show, and we wanted them all to have distinct voices that matched their TV personalities.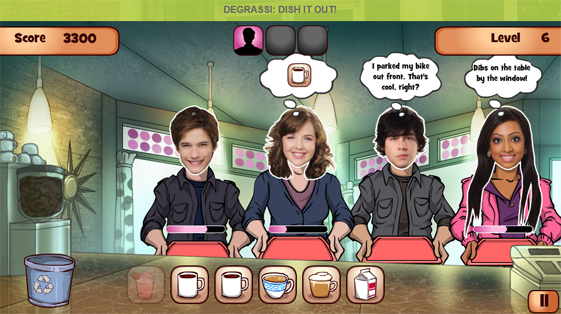 Nick.com's Trivatorium - I've written lots of trivia questions about Nickelodeon TV shows for this Nick Clubhouse game. My favorite part is coming up with fake answers that sound like they *might* be correct. Here's an example of a question about iCarly. (The correct answer is dirf.)