You'll find recent examples of my freelance work on
my Contently page
.
NOTE: The links below are no longer active. I'm keeping them around until I have a chance to check if any of this stuff is accessible on archive.org.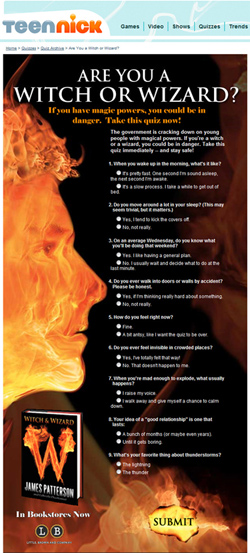 I've written hundreds of personality quizzes for Nickelodeon's
TeenNick.com
, formerly The-N.com, including: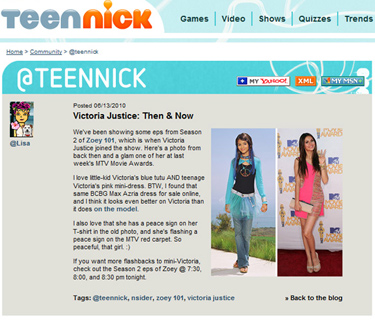 I also wrote for the TeenNick blog. Sample posts:
While at TeenNick, I ran the official Twitter and Facebook pages for TeenNick and Degrassi.
I've written content for several games, including:
The Shadow Tarot - I wrote the tarot card descriptions for this fortunetelling game inspired by the Freeform TV series Shadowhunters.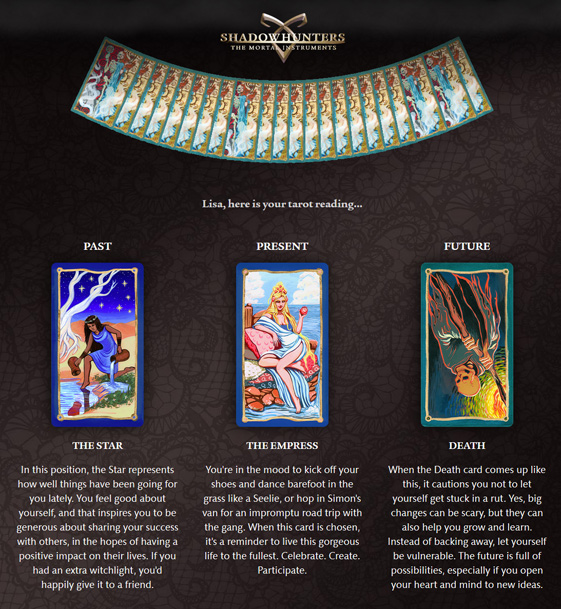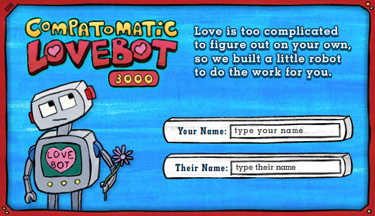 The Compatomatic Lovebot 3000. I named this game, wrote the intro and results, and even designed the little robot. (I wasn't responsible for the animation, but I love it!)

This is sort of a cross between a quiz and a game. To play it, you answer a few basic questions about yourself and your crush, and then the robot does a little dance and predicts the fate of your relationship.

Here's a sample result: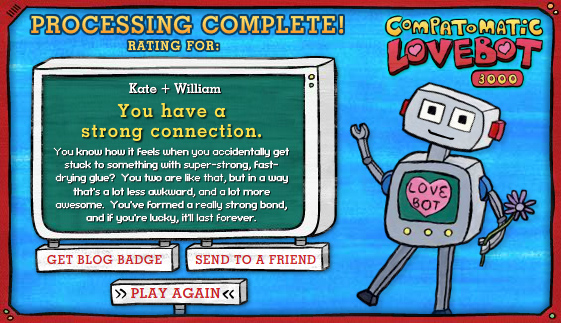 Degrassi: Dish It Out! - In this game, the player works a shift at The Dot, a diner on the TV show Degrassi. I wrote the script for the speech bubbles. Each customer is a character from the show, and we wanted them all to have distinct voices that matched their TV personalities.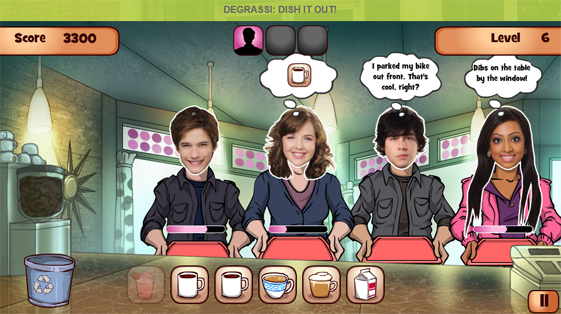 Nick.com's Trivatorium - I've written lots of trivia questions about Nickelodeon TV shows for this Nick Clubhouse game. My favorite part is coming up with fake answers that sound like they *might* be correct. Here's an example of a question about iCarly. (The correct answer is dirf.)